The S65 is a cordless, multi-function, lightweight wonder.
It's perfect for a host of living spaces, from dorm rooms to apartments to mansions.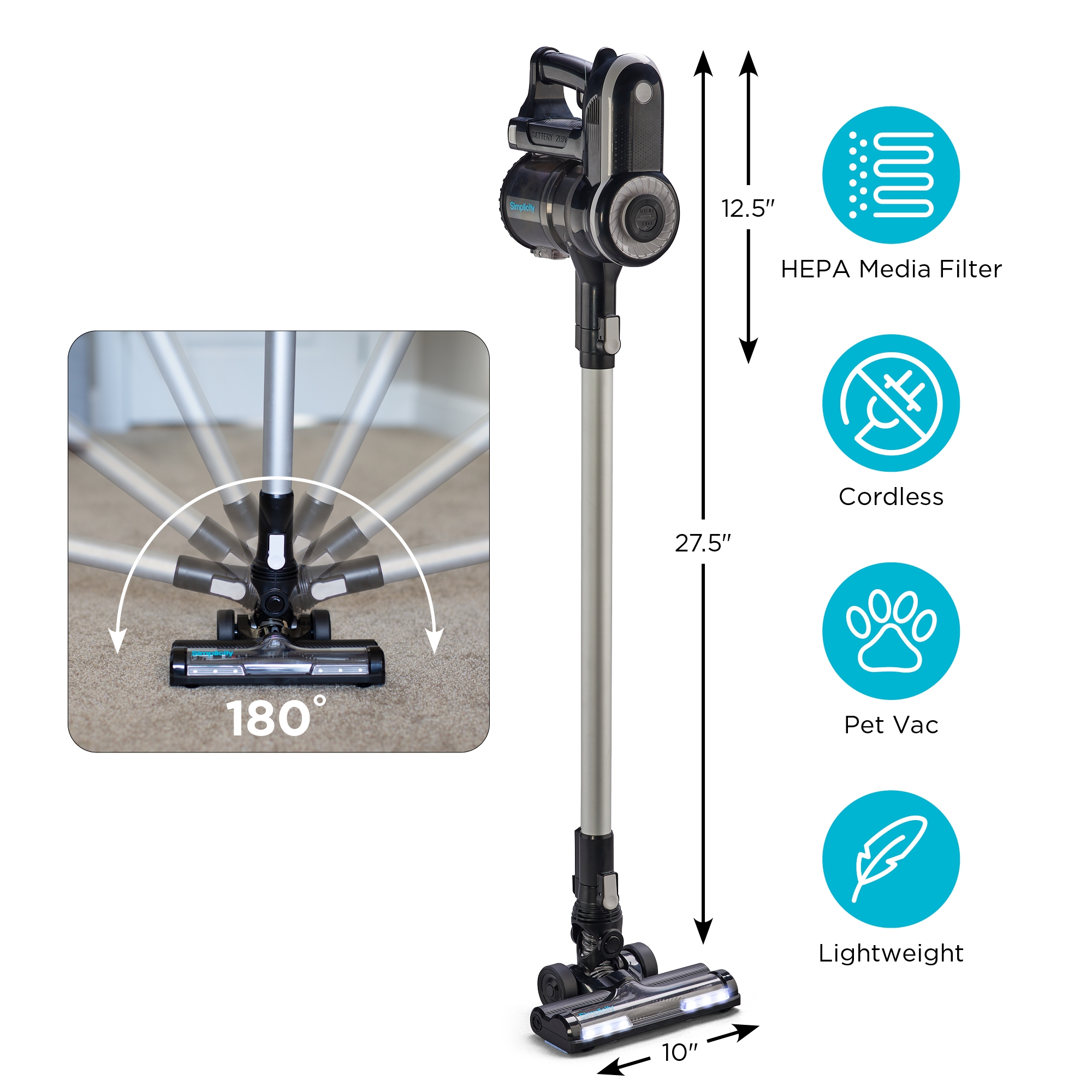 A Ton of Great Features:
HEPA Filtration - Captures dust and particles as small 0.3 microns. The filter easily snaps in place above the dust cup. It's super easy to change.
It's Cordless - No more tripping over the cord or worrying about when you'll reach the end of it's reach. Just turn on and start cleaning!
Pet Cleanup - If your cat or dog tracks in dirt or leave hair behind, whip out your S65 and clean it up.
Lightweight - Pushing some vacuums can be a workout. The S65 comes in at just 5.5 pounds, so you'll have energy to spare after you're done.
Maneuverable - The head has a unique neck that turns 180 degrees. Perfect for getting around corners or changing directions on a dime!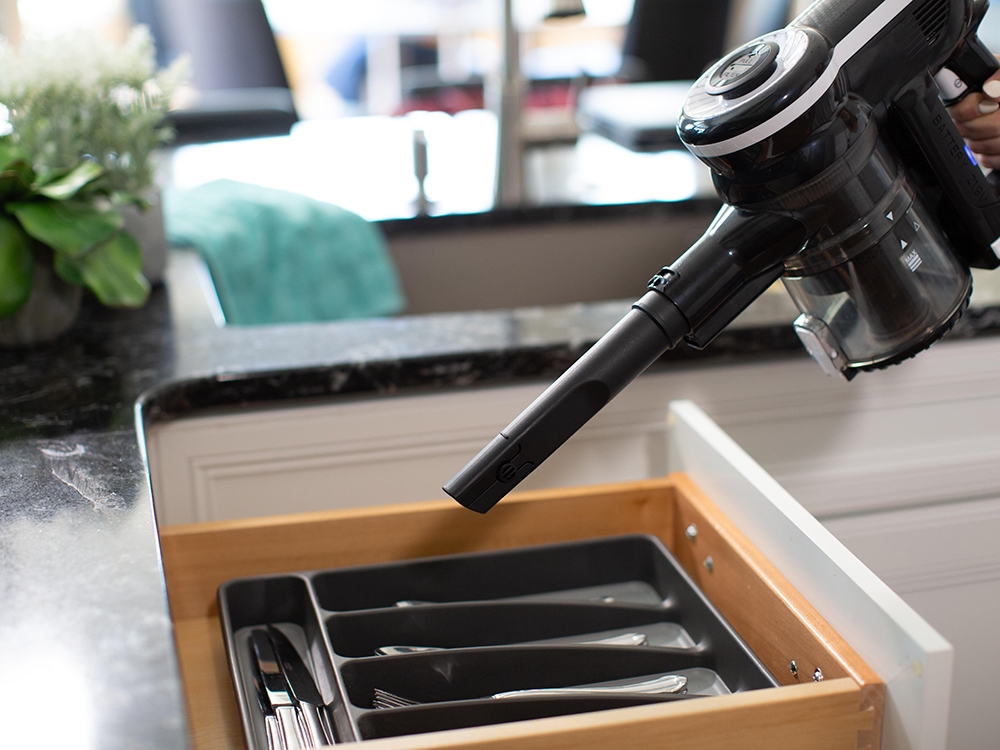 Wonderfully modular and utilitarian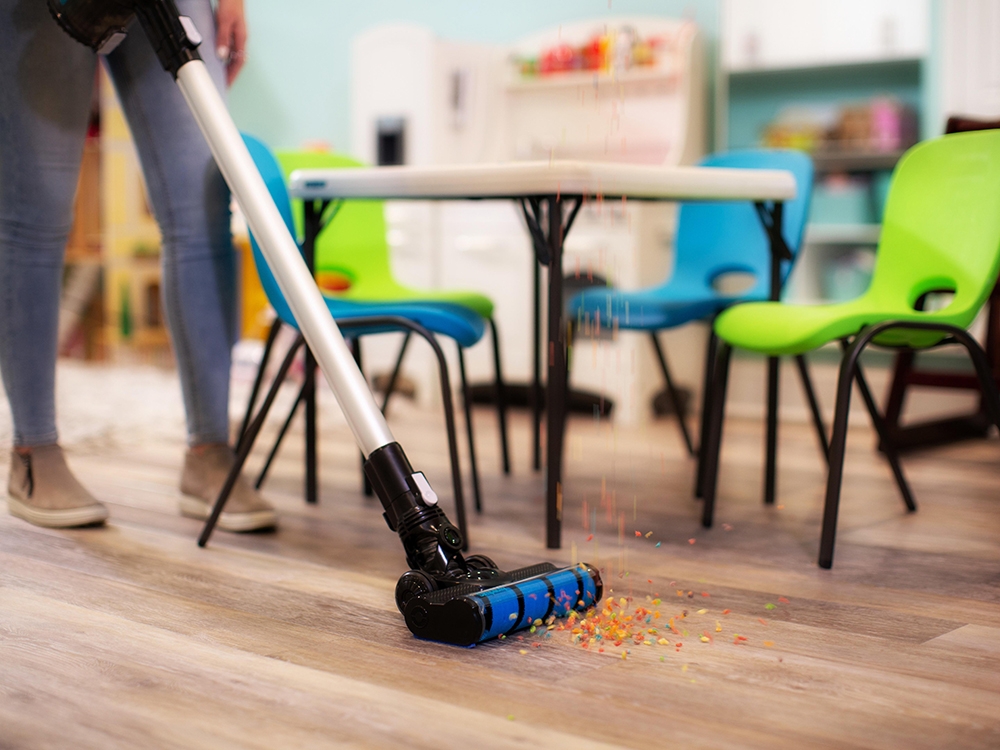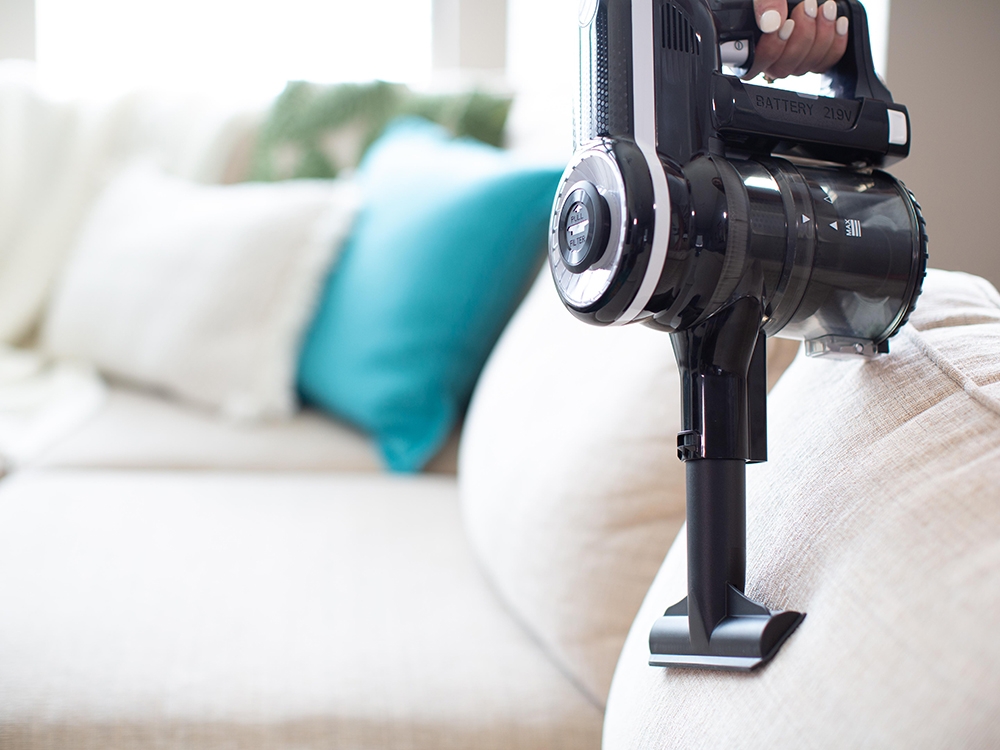 Quickly tidy up upholstered furniture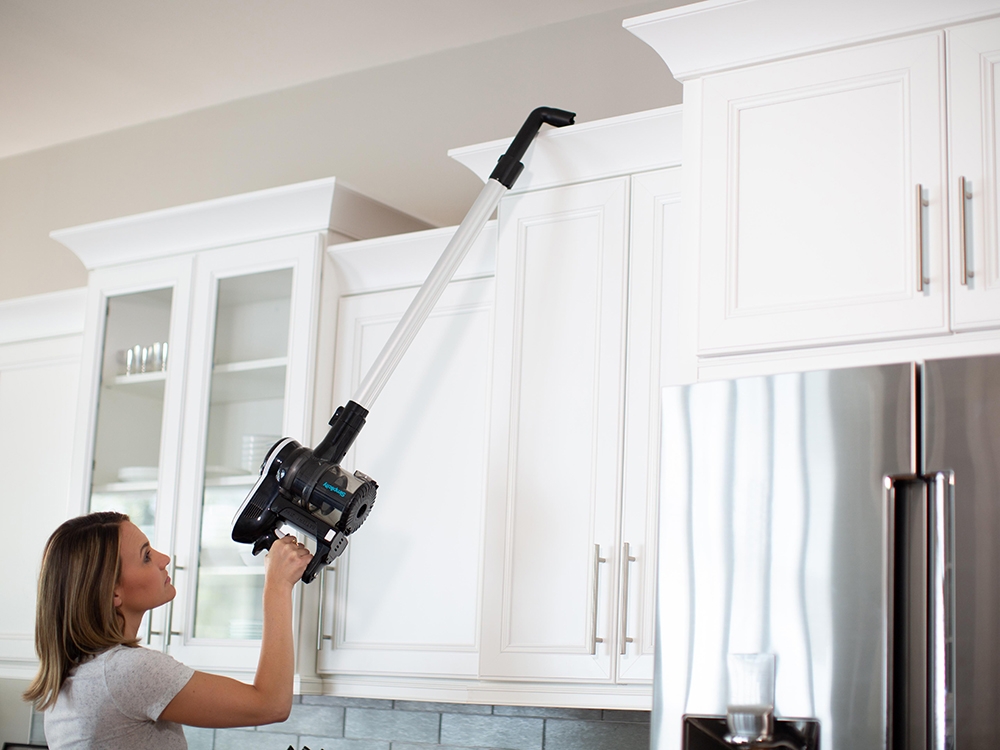 Reach high place where dust hides
Three Different S65 Models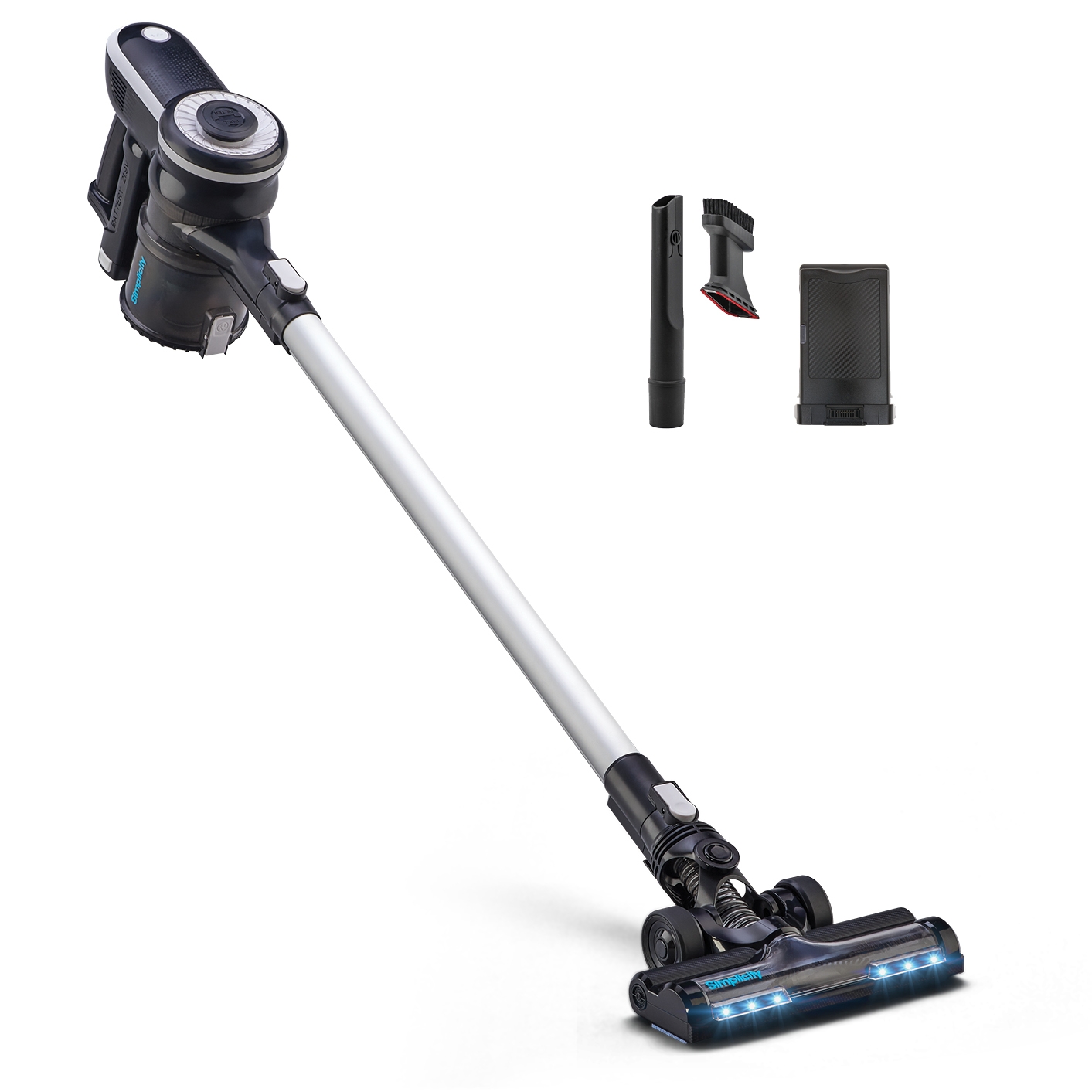 S65 Standard
Comes with floor head and crevice tool/dusting brush combo tool.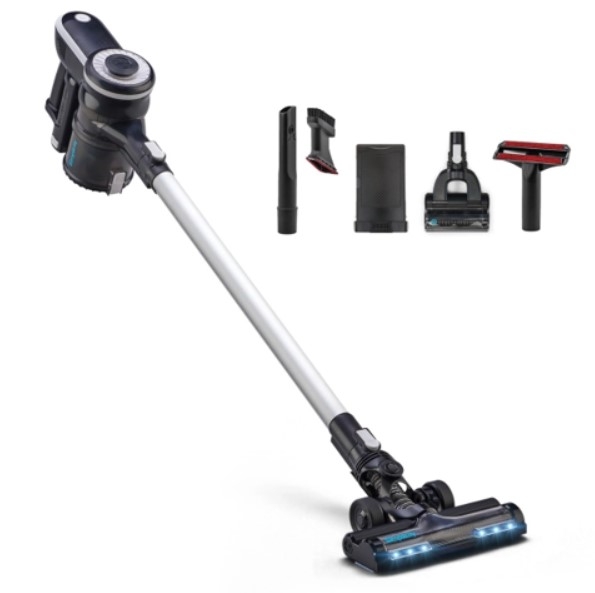 S65 Deluxe
Upgrade from the Standard and get an upholstery tool and a turbo pet tool.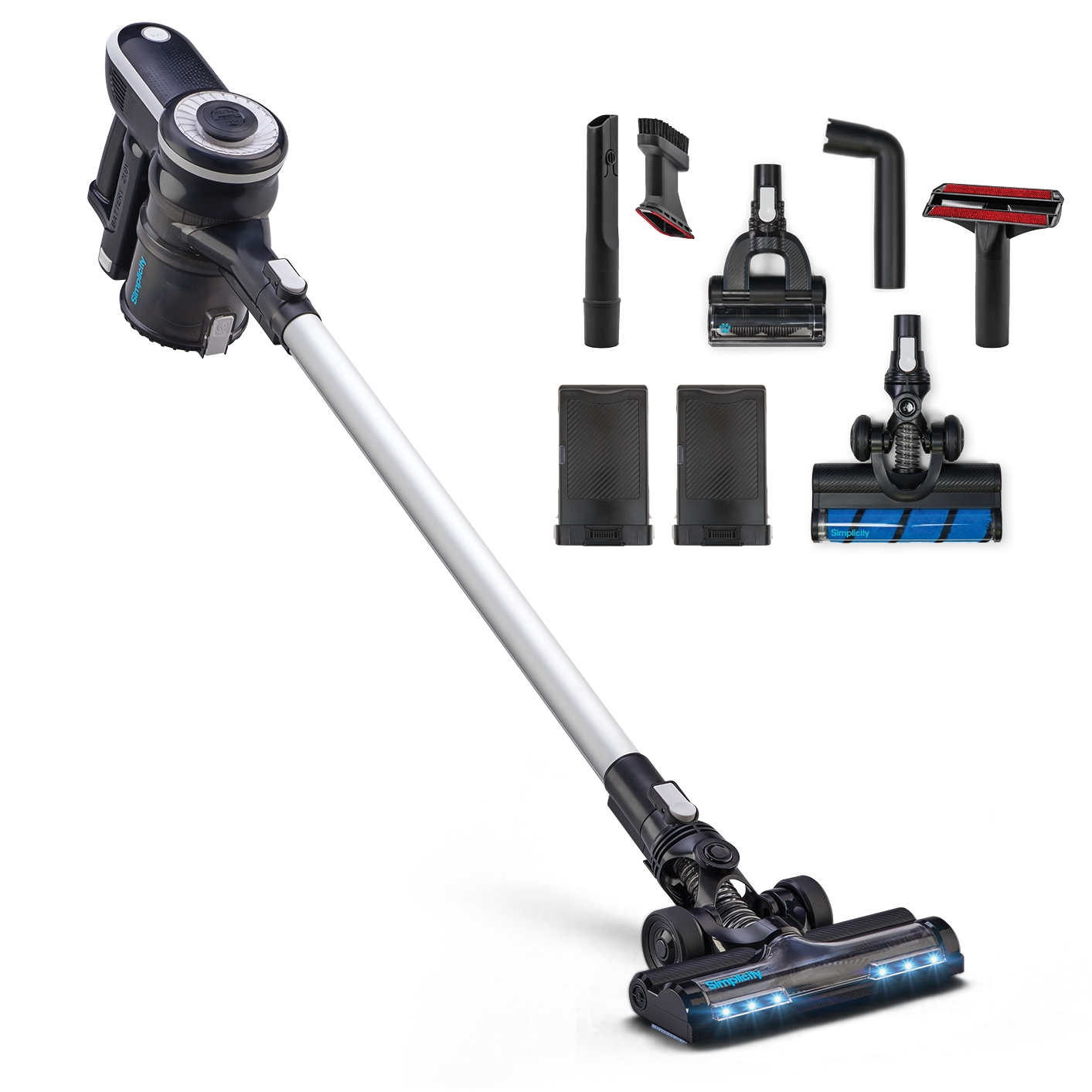 S65 Premium
Go Premium and get the Deluxe attachments, and also an extra battery, angle adapter, and the amazing hard floor soft roller head.
The S65 on Designing Spaces
Simplicity S65 just made its television debut on Designing Spaces, the home improvement show that appears on Lifetime network.
Meet the Carvajal family. With two adults, triplets and two large dogs, their bare floors needed a lot of love. Simplicity S65 to the rescue! Kristi Tacony Humes, CEO of Tacony Corporation, maker of Simplicity Vacuums, and Simplicity Vacuums director of business development Josh May personally visited the Carvajal's home in Florida to talk about healthy cleaning and demonstrate why the S65 is the perfect solution for them. We stepped inside the Carvajal's home and met the family on Designing Spaces, which aired on LIfetime in the summer of 2021.