In the Spring of 2018, one of our customers told us about a promotion he was doing to support the Jill's Wish Foundation. This charitable foundation provides financial support to women diagnosed with breast cancer. At Simplicity, we had our own Jill that was pink, popular and proven with over a decade in homes. Using our Jill to support Jill's Wish seemed like the perfect match.
Cancer Sucks
Many Simplicity retailers and customers went all-in with this promotion, which was way more successful than we had envisioned. This year we decided to continue the momentum by upping the ante – for us, that is. This year when a Jill is purchased in October either from Simplicityvac.com or from a participating Simplicity retailer, we're throwing in something extra. We're including a Flash micro handheld vacuum at no extra cost, and we're making a $10 donation to the Jill's Wish Foundation. At Simplicity, we naturally take a lot of ribbing about things that suck. For those diagnosed and going through treatment for breast cancer, who are unable to work, and as a result, are unable to pay their bills, we're more than happy to put our energies into a cause that doesn't suck.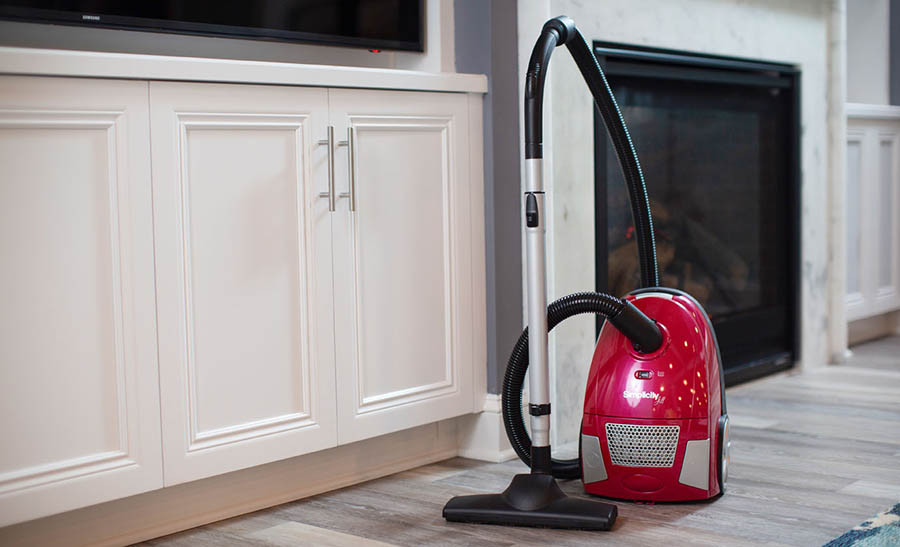 Is Jill Right for You?
The Jill canister is ideal for cleaning small to medium-size living spaces with bare floors and maybe a few area rugs. It's popular for cleaning apartments with bare floors, RVs and cars. We know it's a great vacuum for college students, first-time homeowners and people who need a lightweight HEPA media vacuum with tools. It also makes a handy second vacuum for keeping in the basement or garage. In addition to a multiple-surface floor brush for cleaning rugs and bare floors, The Jill includes an additional floor tool with a microfiber pad, which cleans and shines wood floors. And, as you'd expect, the Jill includes a dusting brush, upholstery tool and crevice tool, all attachable to the wand through a tool holder.
Clean Up Messes in a Flash
The Flash handheld vacuum has existed in various body styles for decades. Its body style and colors have changed with the times, but its usefulness hasn't changed. Whether on the workbench, craft room or kitchen, it's small enough and handy enough to find a place in many rooms around the house. At a smidge over two pounds (minus the cord weight), it's the lightest and most portable vacuum Simplicity offers, especially with the included flexible hose, crevice tool, upholstery tool and dusting brush.
The Flash is available at no extra cost when you buy a Jill canister vacuum in October from Simplicityvac.com or from a participating Simplicity retailer. At a $59.99 retail value, the Flash makes a great gift or a little bonus for yourself when you buy a Jill. The best part is that purchases go to a great cause. For more information on the Jill's Wish Foundation, visit JillsWish.org.