Simplicity Partners with Jill's Wish Breast Cancer Charity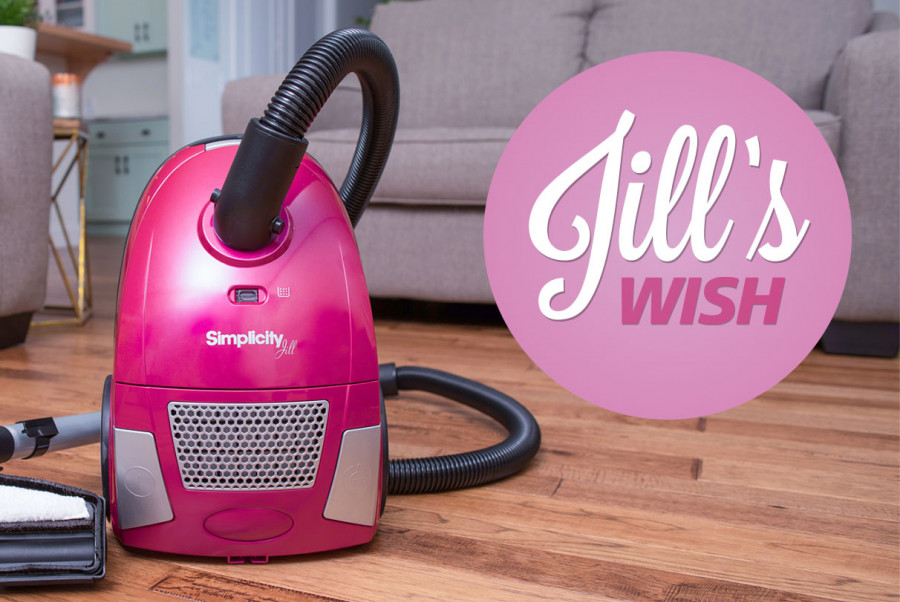 October 2018 – St. Louis, MO – In partnership with Simplicity Vacuums, the Tacony Charitable Foundation will donate $10 from the proceeds of each sale of a Simplicity Jill Canister Vacuum to the Jill's Wish Foundation, a charity that provides financial support to women diagnosed with breast cancer. The promotion, part of breast cancer awareness month, runs throughout October at participating Simplicity Retailers.
"When we met with the team from Jill's Wish and learned about its mission, using our pink Jill Canister vacuum to support their work was a no-brainer," Tacony Home Floor Care Director of Marketing, KC Grun, said. "I'm happy our vacuum with such a fitting name can help out women in need."
The Jill is a lightweight canister vacuum that's designed to clean small spaces with bare floors. It features a HEPA media bag and filter that traps dust, dirt and other allergens.
To learn more about the Simplicity Jill, visit SimplicityVac.com and to learn more about Jill's Wish, visit jillswish.org.
About Simplicity Vacuums: Simplicity Vacuums, a division of Tacony Corporation, is focused on one thing: building exceptional vacuums. Offering a full line of powerful cleaning machines with modern features, Simplicity Vacuums can be found at authorized retailers or SimplicityVac.com.
About Jill's Wish: Jill's Wish was founded by Bart and Jill Conley after Jill received the devastating breast cancer diagnosis in her early 30s. Seeing the need to ease the financial burden, Jill's Wish helps pay everyday living expenses of women undergoing breast cancer treatment. Text JILL to 80077 to give.*
*SMS subscription service. Up to 4msg/mo. Msg & Data Rates May Apply. Test STOP to 80077 to STOP. Full terms: mGive.com/E Privacy Policy: mGive.org/P