Spiffy in a Jiffy
Best Stick Vacuum for Bare Floors
Looking for a vacuum to replace your dustpan and broom? The Spiffy S60 stick vacuum is it - the best Simplicity stick vacuum for quick cleaning on tile, wood, vinyl and laminate flooring.
It's lightweight and easy to use.
At just 7 pounds, Spiffy makes it easy to pull out, plug in, turn on and clean bare floors from end to end. Its straight suction means no hair to untangle from a brushroll and no belt to break. Spiffy's sweet little nozzle gets intot he nooks a large vacuum can't, like that space between the toilet and vanity. Two close-set wheels in bakc of the nozzle make it easy to pivot in afull circle.
Two speeds puts power at your fingertips.
In a hurry? Who isn't. Spiffy cleans well at regular speed, but there's a high speed for the people who wanna get it done faster and better than anybody else (you know who you are). A looped handle with textured rubber grip helps direct the tiny dynamo, so you won't lose your grip when you're on a roll. When you've got 5 minutes before your in-laws ring the bell, you'll appreciate the furniture guard and rubber wheels that protect your baseboards and furniture from your fast and furious cleaning.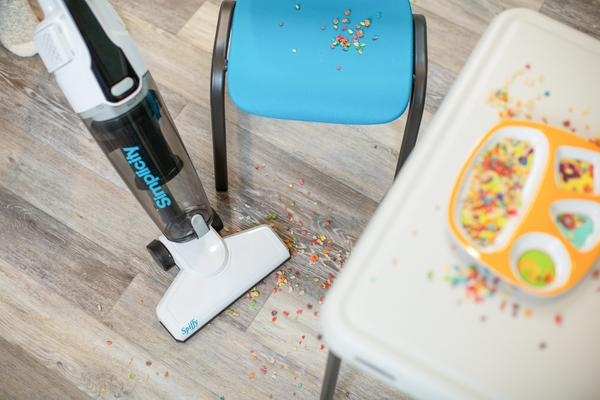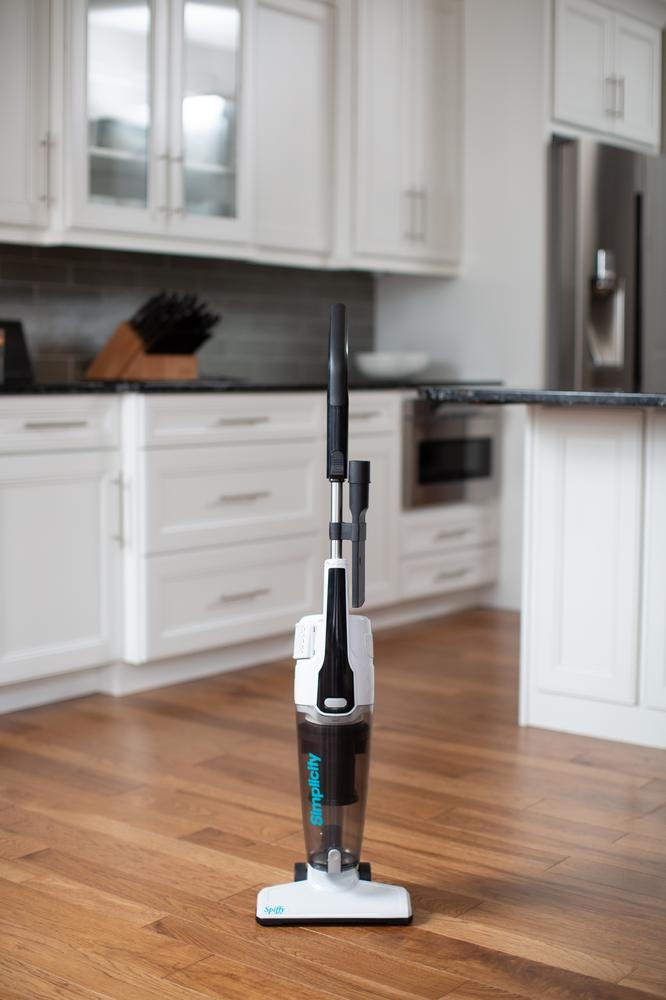 Breate easy with HEPA media filtration
A four-piece filter set traps allergens like pet dander, pollen and dust. The HEPA media filter keeps particles from being blown back into the room through exhaust air, and three other filters keep dust and chunky stuff from getting to the vital parts of the vacuum.
When you're finished cleaning, one button opens the dust bin and drops the dirt into your trash can, so you never have to touch it.


Spiffy gets it done.
If you're looking for a little stick vacuum for cleaning tile floors, vinyl floors and every other type of bare floor, give Spiffy a look, and give your bare floors some love.