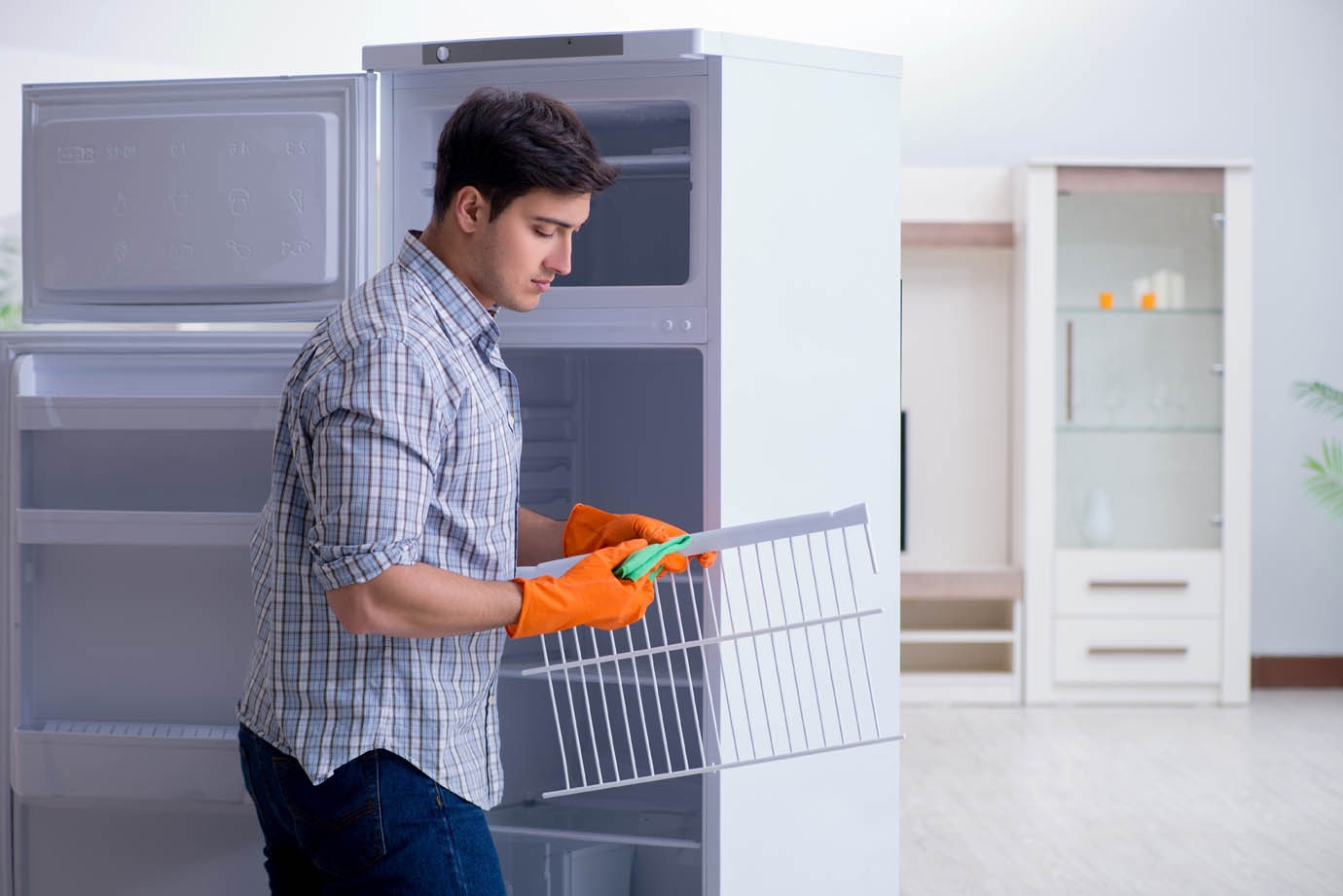 Winter Cleaning
In December and January, it's prime couch potato time! Concentrate your deep cleaning on areas where you spend the most time.
Vacuum furniture and couch pillows to remove dust, hair, and dried food. Clean all sides of the cushions and pillows. Also, vacuum the platform under the cushions. You never know what you'll find!

Clean out your refrigerator. Hand wash the drawers, bins, shelves, and the inside walls. Get help to pull out your refrigerator and clean the wall and floor behind it. Use a crevice tool to vacuum the condenser coils to extend the life of this expensive appliance. This is a great time to throw out condiments that haven't been touched in a year. "But the cocktail sauce from last Thanksgiving is probably still good," said no one. Finally, remember to wipe down the top of the refrigerator. If you're short, you probably forget to clean it regularly, and it's always the tall people who notice.

Clean shelves, mirrors and glasses, and everything else displayed, especially the wine and beer glasses that will be in high demand soon. Even if the cabinets are closed all year, dust...finds a way. The shine will be noticeable to your holiday guests.

Clean up THAT room. Whether it's a basement that collects cobwebs or a storage room, closet, or junk drawer, clean it out. If something doesn't have a place, then recycle, sell, or gift it. Facebook has a lot of neighborhood swap groups, and almost everything can find a new home.
Spring Cleaning
There's a reason the biggest cleaning season is called Spring Cleaning. With more sunshine and longer days, you'll start seeing dust and floating particles in the air. A Simplicity vacuum with HEPA media filtration can put take and keep dust where it belongs -- in the bag (or dust bin). For the chores below, snap on some rubber gloves and get some serious cleaning done so you can go have fun.
Clean your oven. In case your self-cleaning oven smokes or emits some undesirable odors, do it on a day when someone is at home and you can open your windows to vent odors.

Clean/vacuum your dryer vent and floor ducts. The dust that collects on your floors is also piling up in your vents, where the forced air ends up blowing it into your breathing air. If you don't regularly clean these ducts, lots of other things can collect too – bugs, pet food, toddler snacks, and hairballs. Vacuum the vents and if needed, wipe them out with a wet cloth. While you're at it, check and replace your furnace filter(s). Then go outside and clean as much of the dryer vent as you can. A vacuum wand may help.

Vacuum and rotate your mattress. There's a reason why older mattresses weigh so much. They're weighed down with dead skin cells and dust mites. Use the vacuum to clean all sides of the mattress, the baseboard behind the bed, and all the way under the bed.

Clean your windows inside and out. Use a foaming window cleaner and turn the cleaning cloth frequently to prevent streaks and smudges. A microfiber cloth made for cleaning glass and mirrors may eliminate the need for window cleaning chemicals.

Clean your garage. If you live in a climate where there's snow and potholes, sweep up the salt and asphalt that fell off your car during the winter. Shake out the mat outside your garage door so you're not constantly bringing the outdoors inside.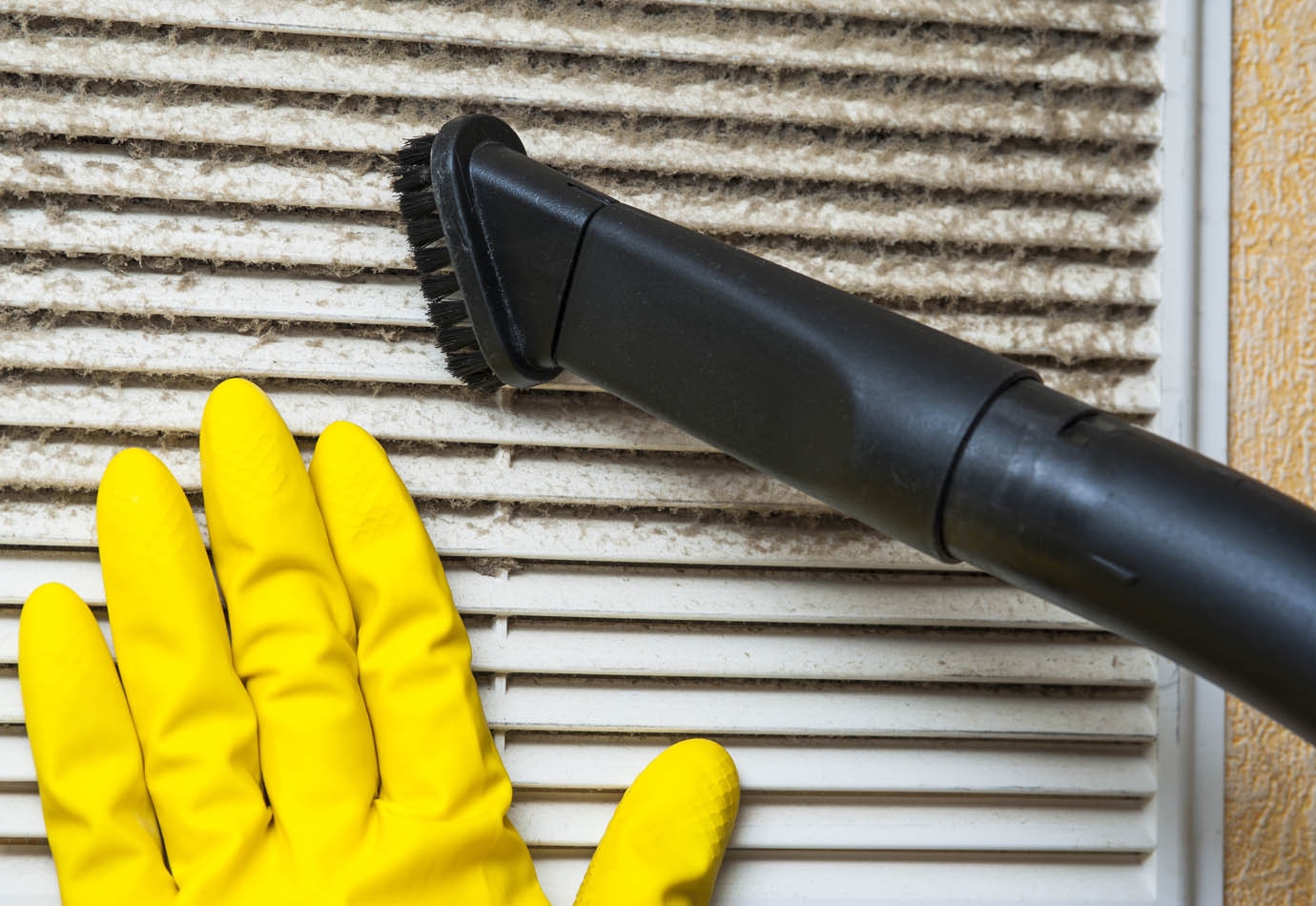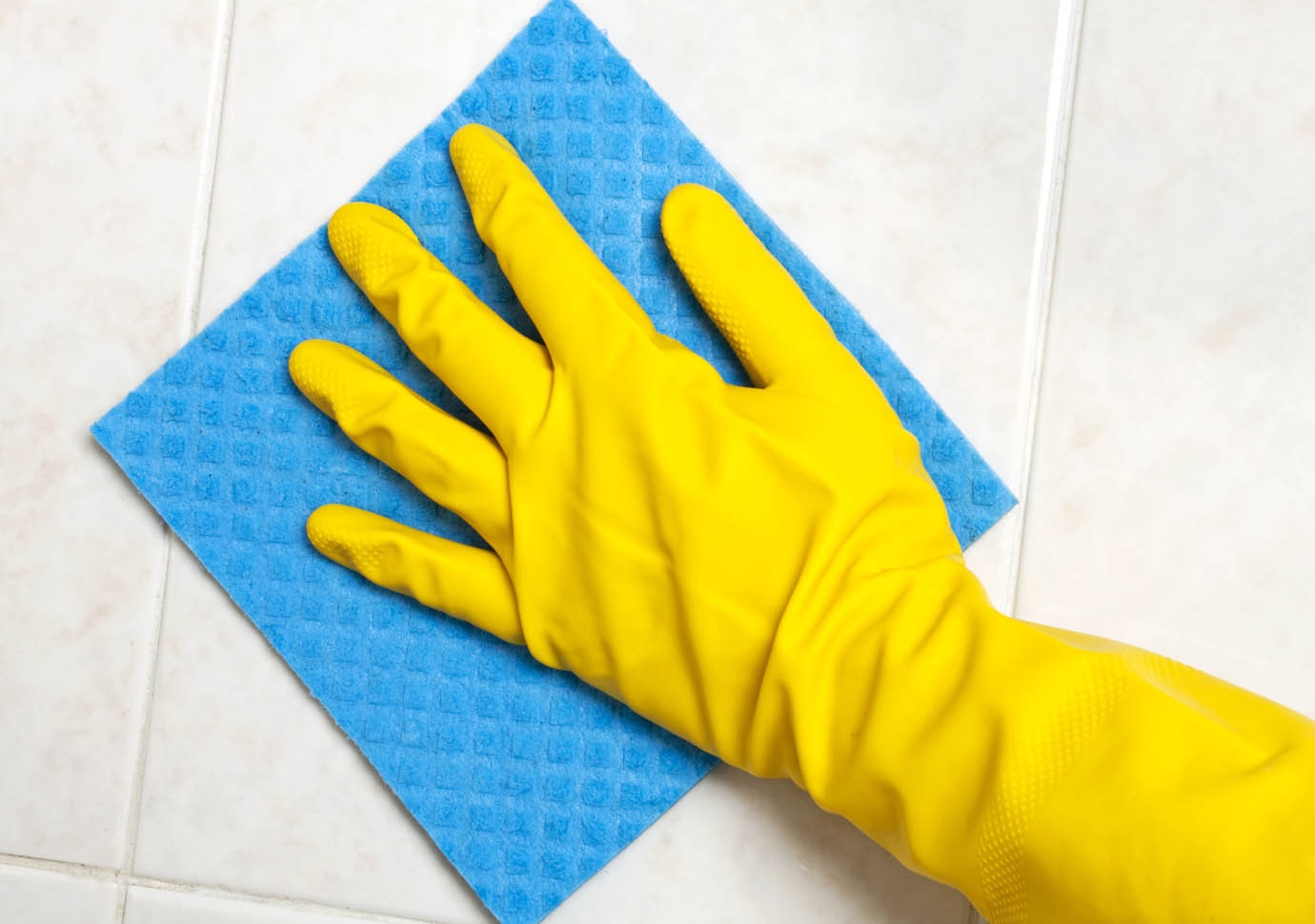 Summer Cleaning
It's hot outside, so why not stay inside and beautify your home? Turn on the baseball game, or queue up some tunes and sing out loud. We won't judge. This season's cleaning checklist is a little shorter because it's vacation season, and everyone needs downtime.
Clean grout on floors and showers and scrub the tubs. With the bright light, you might be able to see stains that aren't as obvious during the winter. Clean the tub and shower surrounds. Wash the shower curtains if you have them.

Wipe down all cabinets top to bottom in the kitchen, bathrooms, and living areas. In the right light, you'll see smears, particles of food, and dust. If you keep trash inside a cabinet, wipe down the inside of that cabinet plus the frame and slide tracks. Don't forget to clean above the cabinets also. Use your vacuum's crevice tool to clean the corners inside the cabinets.

Clean knick-knacks and silk plants. There's nothing that says "fake" more than a plant covered in dust. Make it look real by wiping it down or using your vacuum's dusting brush tool to clean it frequently. On most Simplicity vacuums you can reduce suction right on the hose handle.
Fall Cleaning
Knock, knock. It's your holiday guests, ready to be wined, dined, and entertained! It's also the season for hayrides, hay fever, cobwebs, and leaves to make their way into your home. Set your overworked thermostat on ECO, and open the windows for fresh air. Also, pick a few of these tasks to prepare for winter.
Clean exterior window sills. Remove the screens and scrub the sills where dirt, bugs, leaves, mold, and moss can accumulate. Right now it's only natural to wonder why you wanted a house with windows, but at least you'll feel better about keeping your windows open.

Dust or wipe down all light fixtures, ceiling fans, and air duct returns. Your lights are on more in the winter, so make sure they're clean and bright. Wipe down everything above your waist, like picture frames and door jams. Use your vacuum tools and a low suction setting to clean the tops of draperies. Vacuum as the last step to pick up any dust that dropped. While you're at it, reverse your ceiling fan to clockwise rotation, which will force heat down from the ceiling during the winter.

Clean the kitchen cooking vents. Remove the filters and soak or wipe them down with hot, soapy water and allow to dry before replacing.

Clean your front door and porch. Make a great impression on your visitors by wiping down the entry door and sweeping up the leaves and grass that have accumulated in the corners of the porch. Wipe down your porch lights also.