Small in Size, Big in Power
Jill has been a fan favorite vacuum of apartment dwellers and homeowners with bare floors. She's compact but also simple, powerful, and lightweight. Jill gets the job done, whether it's cleaning floors or cars or dusting around the house. After over 12 years on the market, we gave Jill a makeover that changed her Watermelon Pink body to a Clean White body, Here are a few reasons we love the new Jill.
Automatic Rewind
Tap your foot on the automatic cord reel rewind switch, and every bit of that 18-foot cord is sucked back in quickly and easily. (Leave that manual rewind stuff to the people who like uprights!)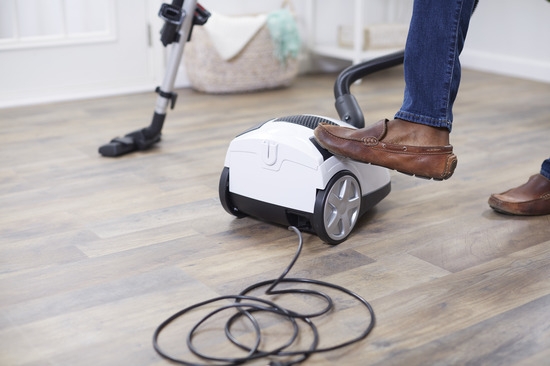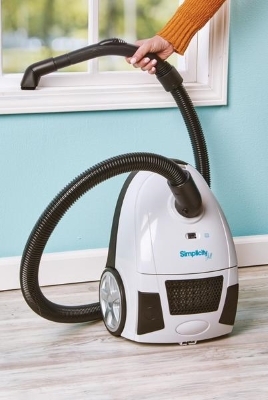 HEPA Certified
Jill still excels at trapping the things that make you sneeze with a HEPA media filter and HEPA media bag, plus a full-bag indicator. Attachments include a metal telescopic wand with a 12.5-inch extension and three tools that mount on the wand through a tool caddy. It's no fun fumbling through a bin of parts to find the dusting brush, so Jill makes it easy to find the attachment you need within reach when you need it.
There's also one combination rug/floor tool. Clean bare floors easily, and with the tap of a toe switch, vacuum area rugs too. The wand with the tool docks on the machine whether it's flat in use or whether it's standing up in storage.
With big wheels and a light nine-pound weight, she's still easy to wheel around or carry.