Simplicity Makes Vacuuming.....a Chore Worth Fighting For!

Ready to fight dirty?
We've designed the perfect vacuum to make fast and easy clean-up for every kind of mess. You and your family will have good clean fun with any of our machines.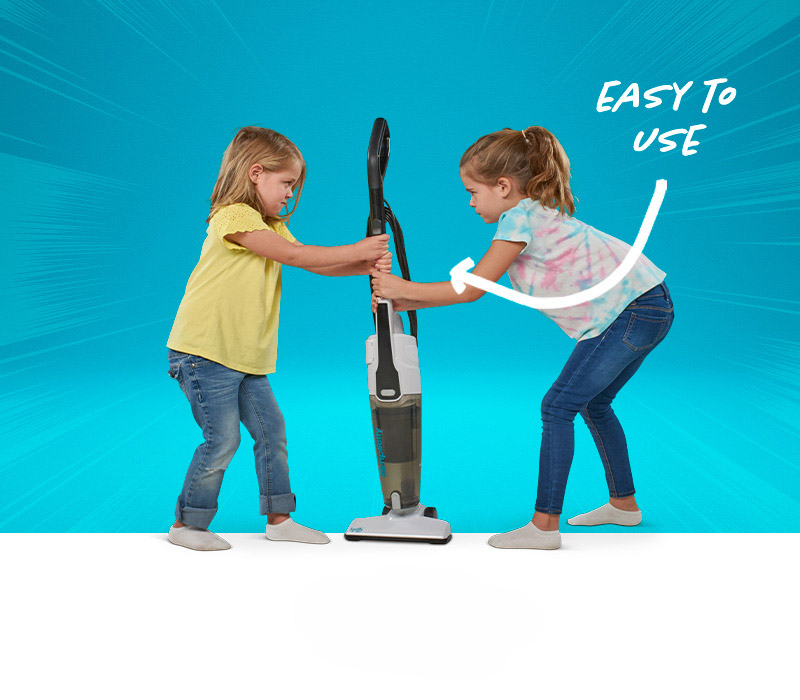 The S60 Spiffy Bagless Stick
They'll be signing up in permanent ink on the chore list if you have a Spiffy vacuum. Fast and easy to use, the Spiffy makes vacuuming super simple and finished in a flash! Weighing in at a mere seven pounds, it's so easy to lift and maneuver, making it the perfect kid-friendly cleaning machine.
But don't let this lightweight wonder fool you, the Spiffy has a powerful 9-amp motor and two adjustable speeds to make child's play of dirt. Make a clean getaway throughout the house with the extra-long 30-foot cord and the bagless design featuring a four-stage filtration system that keep sneezes and spills at bay. Want a cleaner, dirt-free home? Encourage a fight with the S60 Spiffy.
The Brio Canister Vacuum
Is your special someone a massive mess? Is your crafter chaotic? Does your handyman cause havoc? You'll be volunteering to do their dirty work with the Brio canister vacuum. We call it the 'can of steel', you'll call it a super suction, crumb-chasing, far-reaching, multi-surface master - maybe you'll just call it Brio.
The shiny-as-a-disco-ball, large capacity canister, 2-gallon bag, and dual filtration makes it durable, quiet, and able to hold a bunch of dirt. That means you can non-stop clean while two-stepping to your favorite playlist, knowing that dust and debris are being held captive and not escaping into the air.
The Brio comes with some really fun and functional tools that will having you dirty dancing your way through every nook, cranny, and surface. So, whatever you call the Brio Canister, be sure to call first dibs on vacuuming, so you can have all the fun doing the dirty work of your favorite hot mess.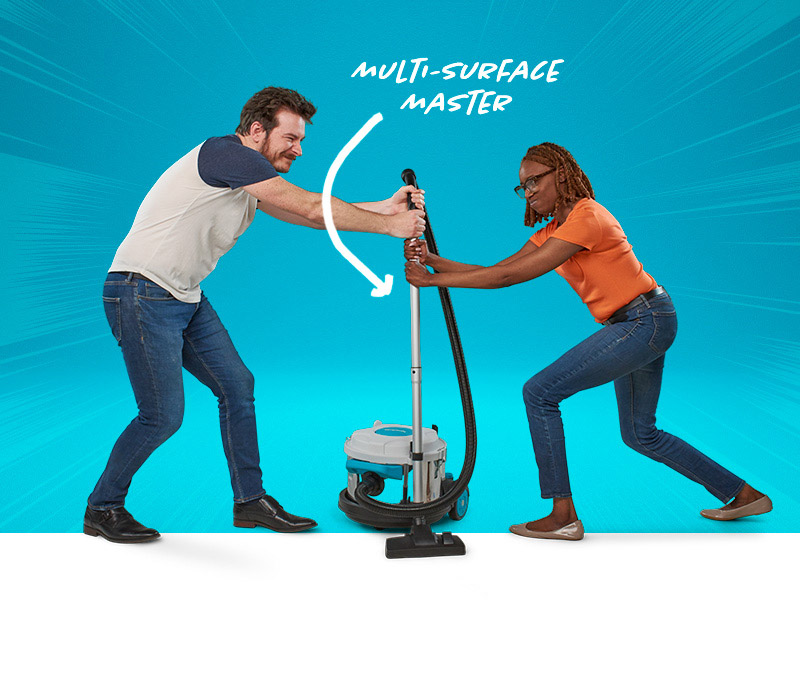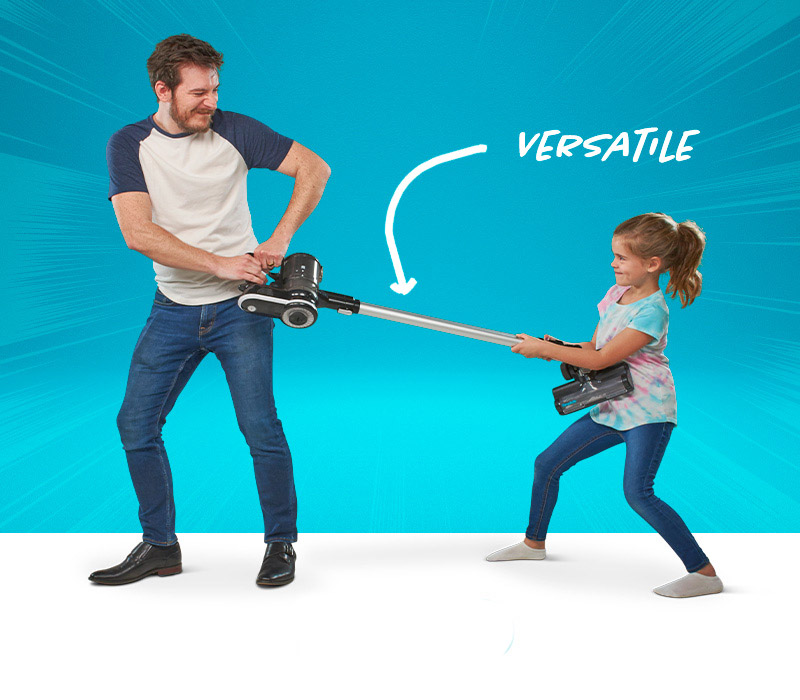 The S65 Stick Vacuum
Crumbs on the couch? Pet hair on stairs? Dirt on the mudroom floor? Run, don't walk to grab the S65 Simplicity vacuum. You'll have to fight the family for clean-up duty. This lightweight multi-tasker is a transformer. Zip through quick pick-ups with the low speed, hand-held option. Attach the stick to push through larger jobs on the higher speed. The S65 can take on your toddler. It is a powerful performer that can keep up with perpetual messes, so the clean fun doesn't need to end.
This compact cleaner tackles bare floors, fuzzy carpet, people and pet furniture, even your car! The S65 never met a surface or a job it couldn't conquer.
Designed to quickly, completely and easily confront big small, high, low or anything in between jobs, Simplicity makes vacuuming the coolest chore on the list. Take control over cleaning with Simplicity and tell your family to get their own chores; because with this kind of good, clean fun, the only thing you'll need to worry about is seizing the Simplicity first! We suggest making a clean break.