Not every home needs a full-size vacuum. Or sometimes you don't want to drag out a full-size vacuum when a small one will do. Whatever the case, Simplicity has a handful of companion vacuums and specialty vacuums that can save time and effort.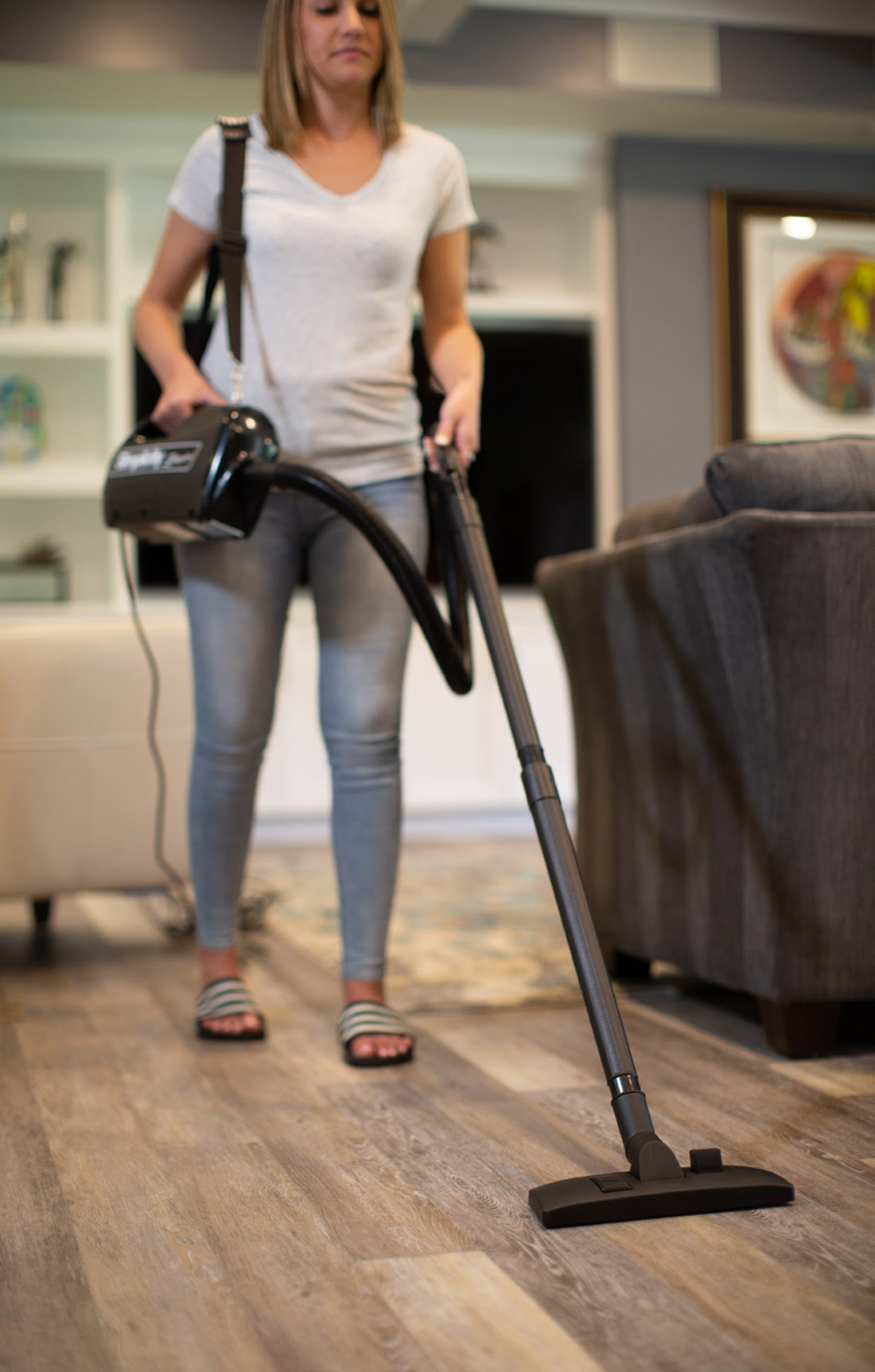 Courting the Sport
A favorite second vacuum for people who have the S10 lightweight upright vacuums is the S100 Sport Portable Canister. The S10 series vacuums are only made for floor cleaning and have no tools, and the S100 is all about the tools. In addition to a dusting brush, upholstery tool and crevice tool, the S100 includes a set of mini tools plus an adapter and hose. Like its name implies, the S100 is like a canister in that its hose connects to a wand and floor tool for cleaning bare floors and rugs. But there's one more feature not normally found on a vacuum. It you switch the hose from the intake side to the exhaust side, voila! It's a blower. Thought it's not as powerful as a lawn blower, it's helpful in blowing leaves off a porch or out of a window sill. Crafty people have found a way to attach the micro tool kit pieces to blow up balloons or other inflatables.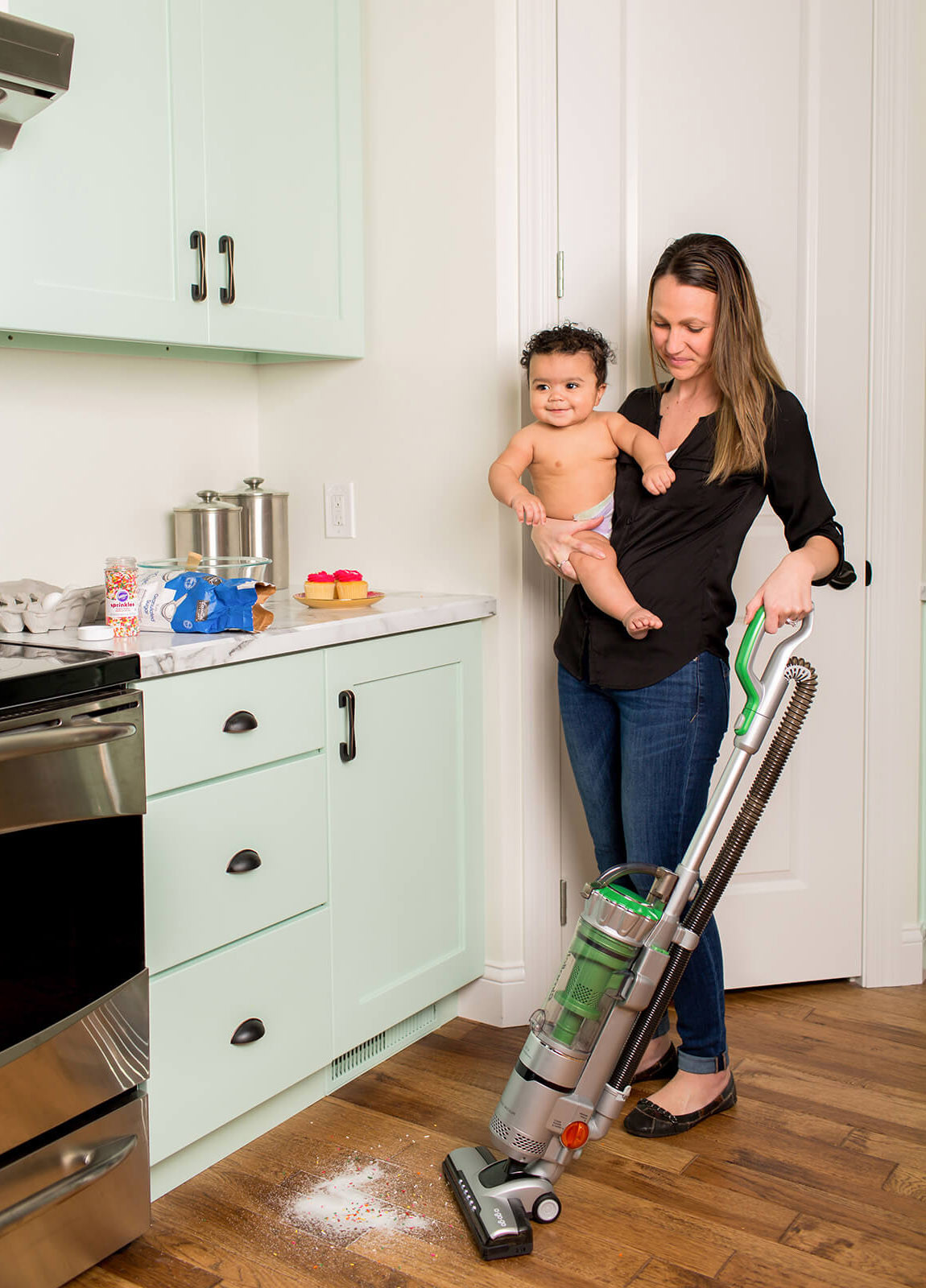 Vac Me Up Before You Go-Go
It charges standing up, so the A-Go-Go Cordless stick vacuum is easy to grab and go with no cord to slow you down. Rather than drag out a full-size vacuum, plug it in and roll it halfway across the house to clean a kitchen mess, this little cordless wonder takes seconds to be ready for action. It's easy to empty and simple to recharge, plus it has tools to clean up counter spills of sugar, spice and other things not as nice. As a second vacuum, the handy A-Go-Go is a great supplement to your regular vacuum.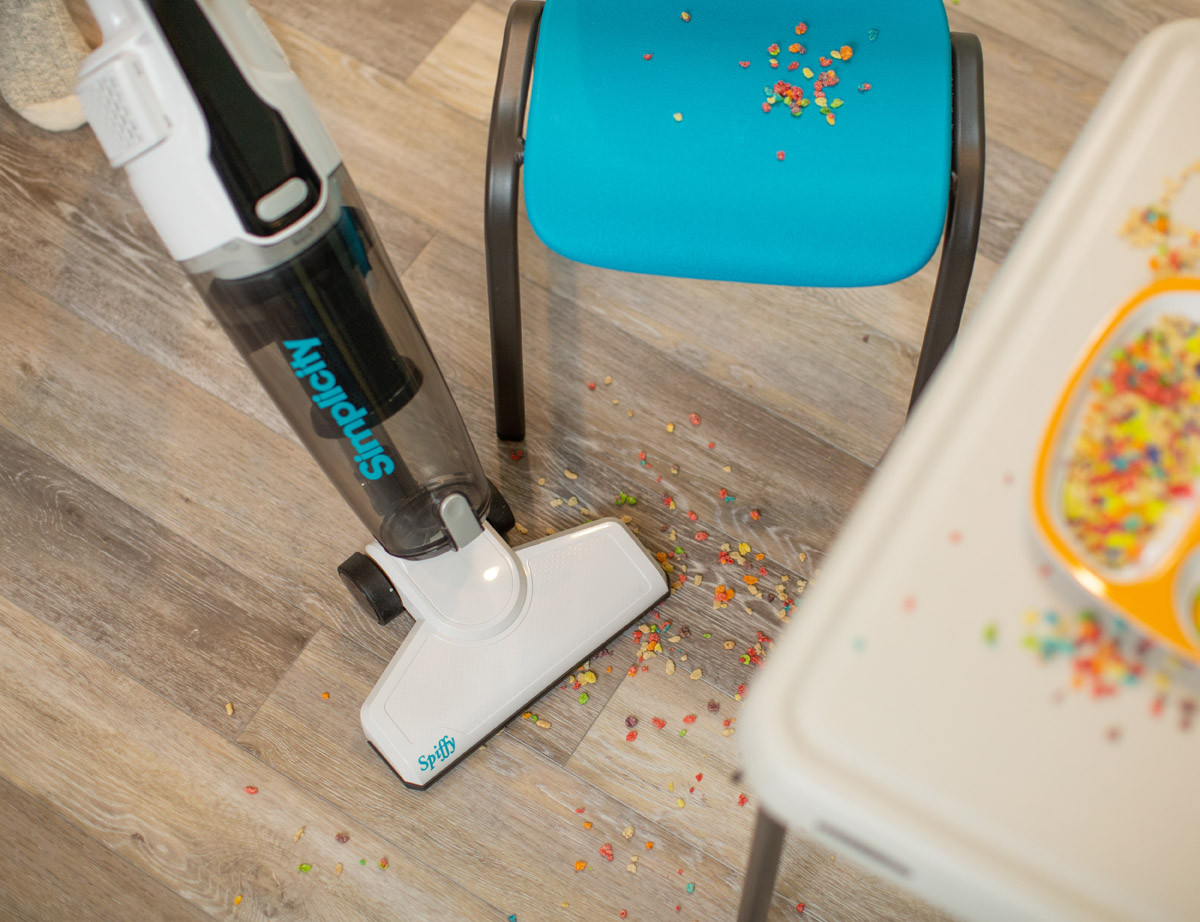 Spiffy Floors in a Jiffy
Another handy bagless broom vacuum is the S60 Spiffy. Whether used in a kitchen, basement or playroom, the Spiffy packs a lot of power in a small body. It's best for cleaning bare floors but will buzz over rugs and floor pads for quick surface cleaning. For cleaning crevices, the nozzle can be removed and the crevice tool added. The real glory of Spiffy is its large rubber wheels and light weight, which make it simple to clean floors in a jiffy.
Modern homes and busy families benefit from a second vacuum, and it's true – the size matters. Weight and bulkiness make it less of a chore. Whether you prefer the convenience of cordless or the power of a cord, the hygiene of a bag or the ease of bagless, Simplicity has a specialty vacuum for you.
Try one of these vacuums on for size while they're on sale November 1 through December 31, 2019. Get full details here.